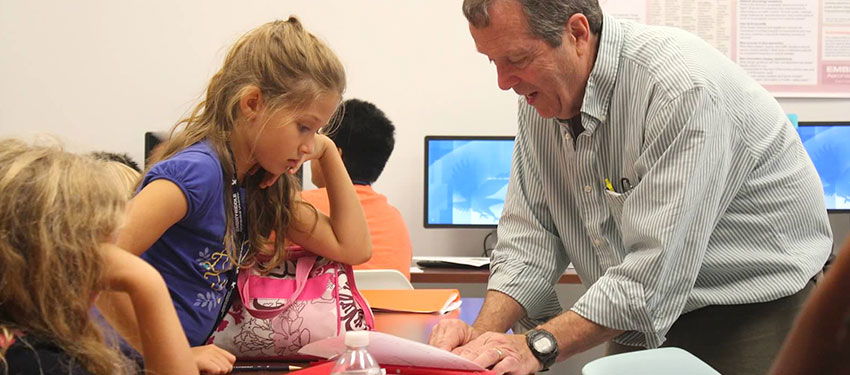 This Camp is full. Please call the office to be put on a waiting list.
Young space enthusiasts, ages 7-12, learn about how the human body adapts to space flight and extra-terrestrial environments. The goal of this 4-day camp is to introduce students to the fundamentals of aerospace physiology. They will learn about the brain, heart, lungs, vision, and balance. Campers also will make water filters and a set of lungs, collect their own sleep and circadian rhythms, design astronaut habitats, learn basic astronomy, the power of air, and much more.
Important Information
Who: Students Ages 7-12
When: June 6-9, 2022
Where: Daytona Beach, FL
Tuition: $325
Tuition & Fees
Tuition includes on-campus meals, classroom instruction, books and materials.
Application Process
The application process for all summer camps consists of several steps. Please review our Application Instructions for guidance and to help with any questions you might have.
Registration
Registration deadline to be determined.
Please visit parent resources for a comprehensive list of frequently asked questions.
Summer Camps Updates
Fill out the form below to get up-to-date info on Summer Camps at Embry-Riddle.
Summer Day Camps
Spend a week with Embry-Riddle instructors and graduate students learning about topics like aviation, math, robotics, space, and more.
Each week-long session will focus on a different topic. The day camps have been developed by Embry-Riddle faculty, who will instruct each camp with the assistance of current graduate and undergraduate students. Students will be supervised by approved counselors and coordinators throughout their visit on campus. Refer to each camp for specific age requirements and tuition.