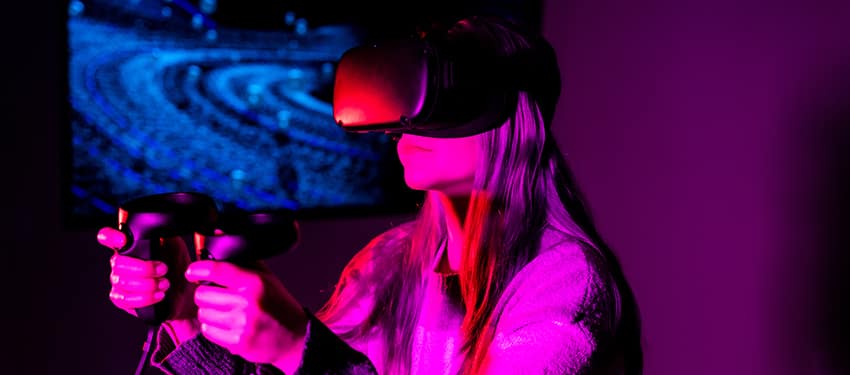 This Camp has been cancelled. Please contact campus staff by filling out the Summer Camps Updates form for reopening information.
Join us for one week of pre-college, academic classes!
During this one-week summer program, students will explore an exciting lineup of game design skills ranging from the technical and the scientific to the purely creative. As future game designers, you will design, develop and build multimedia games and simulations. You will learn from award-winning faculty, instructors and special guests how to create interactive virtual-reality worlds and cutting-edge game prototypes. Work together in teams to push the boundaries as the next generations of digerati storytellers as you design amazing interactive experiences. This is not a "gaming" summer program, you will learn all the needed skills to create games and animation during this academic experience.
The program is completely residential and includes access to all the software and hardware and exciting events. You will have a true pre-college experience of living on a University campus, working side by side with our dedicated faculty and instructors, while also meeting other high school students who share the same interests as you.
For: High School Students ages 15-18 who are interested in game design, animation and game simulation
Tuition: $1,430
When: June 5-10, 2022
Location: Embry-Riddle Aeronautical University - Prescott, 3700 Willow Creek Road, Prescott, AZ 86301
Tuition & Fees
Tuition includes supervised housing, on-campus meals, classroom instruction, books and materials. A limited amount of linens are available for purchase but students are requested to bring their own sheets/towels. More information to be provided in Enrollment packet. Camps require a non-refundable $30 registration fee
Application Process
After the registration is processed, a link will be sent detailing all pertinent information and requesting specific documentation.
Registration
Registration will be open mid-January 2022.
Summer Camps Updates
Fill out the form below to get up-to-date info on Summer Camps at Embry-Riddle.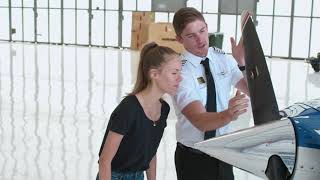 Summer Overnight Camps
Live on campus like Embry-Riddle students and explore career possibilities in flight, mechanical engineering, global security, or what it is like to be a NASA astronaut.
Embry-Riddle's overnight summer programs at the Daytona Beach Campus and Prescott Campus introduce the technology of today to the aviators, engineers, and astronauts of tomorrow.
Students live in on-campus dormitories — under the supervision of approved counselors — and share their initial experience of University living with other young people near their age.