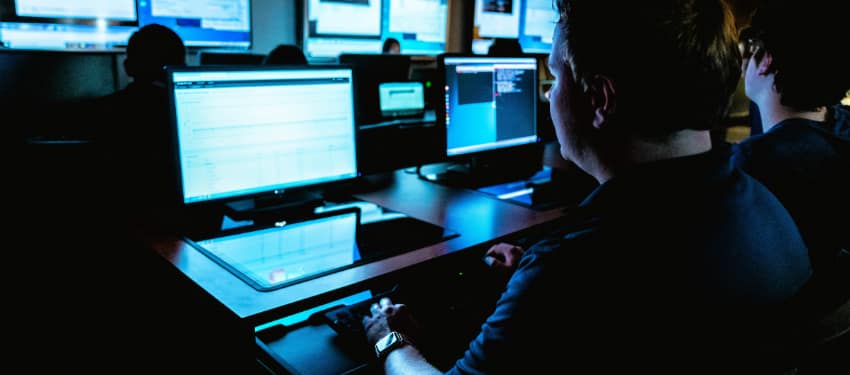 This Camp has been cancelled. Please contact campus staff by filling out the Summer Camps Updates form for reopening information.
Our Cybersecurity pre-college program experience will help you understand the basics of confidentiality, integrity and availability as applied to a variety of challenges. Use the Windows operating system as an example of a system that can be manipulated by an adversary. You will learn the basics and background, work to understand the workings of a computer and where mistakes can occur, passwords, configurations, user permissions and more.
This course will also teach about networks and how the computer, mobile device, or tablet all rely on the Internet and local networking to exchange information. Other learning opportunities will include:
Cryptography and secrets that can be protected with mathematical algorithms.
Securing passwords, files and messages
Understanding challenges like capture the flag exercises using material that will be covered in class to prepare for a competition to be held on the last day
The culmination will be a Hackathon competition where student participants will compete to negotiate challenges in a fun environment (with possible hints) in different domains.
This program is a hands-on course ideally suited for students completing grades 10-12. If you have not taken a computer course you will be teamed up with more experienced students. For students with more skills, you will be challenged to share your knowledge to anchor your understanding, acting as team leads in exercises learning new concepts and techniques.
Expectations – We will have fun learning however this is meant to be an academic enrichment program, not a week long hangout with video games. There will be some reading and exercises along the way that will challenge you and allow you to consider if this is an area you would like to study.
Resources – You can find information online at www.cyberseek.org describing the demand for cybersecurity workers in the Unites States. Globally, over 2 million workers are needed as the economy relies more and more on the internet to manage transactions, track financial assets and perform commerce.
Facilities – Utilize the state of the art Cyber Lab at the Embry-Riddle Prescott Campus with faculty and students from the Cyber Intelligence and Security degree program. The National Security Agency (NSA) recently acclaimed the program as a NSA/DHS Center of Academic Excellence in Cyber Defense Education. The lab has 24 stations with dedicated servers and an isolated network for experimentation and education.
For: High School Students ages 15-18 who are interested in cybersecurity
When: June 26-July 1, 2022
Tuition: $1,430
Location: Embry-Riddle Aeronautical University - Prescott, 3700 Willow Creek Road, Prescott, AZ 86301
Tuition & Fees
Tuition includes supervised housing, on-campus meals, classroom instruction, books and materials. A limited amount of linens are available for purchase but students are requested to bring their own sheets/towels. More information to be provided in Enrollment packet. Camps require a non-refundable $30 registration fee
Application Process
After the registration is processed, a link will be sent detailing all pertinent information and requesting specific documentation.
Registration
Registration will be open mid-January 2022.
Summer Camps Updates
Fill out the form below to get up-to-date info on Summer Camps at Embry-Riddle.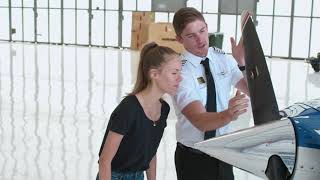 Summer Overnight Camps
Live on campus like Embry-Riddle students and explore career possibilities in flight, mechanical engineering, global security, or what it is like to be a NASA astronaut.
Embry-Riddle's overnight summer programs at the Daytona Beach Campus and Prescott Campus introduce the technology of today to the aviators, engineers, and astronauts of tomorrow.
Students live in on-campus dormitories — under the supervision of approved counselors — and share their initial experience of University living with other young people near their age.