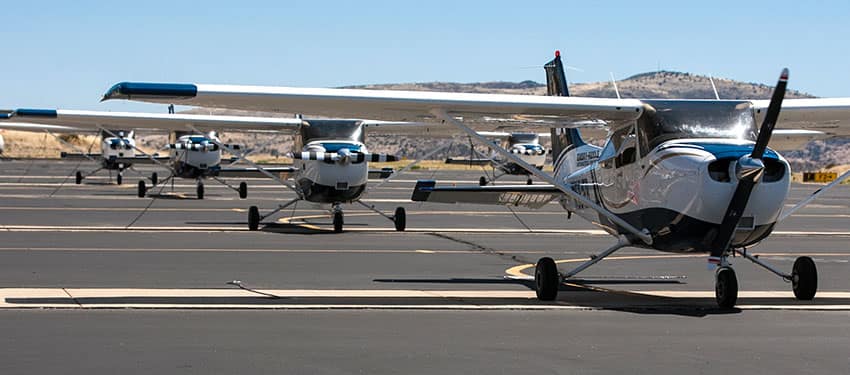 This Camp has been cancelled. Please contact campus staff by filling out the Summer Camps Updates form for reopening information.
Ever dreamed of flying? This academic program is for students who are serious about learning all aspects of flight.
Join us for our Aviation Discovery program and get your chance to fly in a Cessna 172S flight training aircraft!*
This three-day, academic program is for students 12-15 years old who are interested in aviation. Students will be taught from Embry-Riddle faculty and flight instructors to gain an introductory experience.
Classes will include ground school, ATC Airspace, careers in aviation, aerodynamics, aircraft and aviation safety, accident investigation, and a weather lab. Students will be taking a flight in a Cessna 172 during the program and will learn what flight students do during their trainings. Participants are required to wear closed toed shoes and long pants during their flight times.
*Flight hours and locations are not guaranteed due to unforeseen circumstances, such as weather. In the event of a cancelled flight, we will do our best to modify remaining flights and adjust the schedule to accommodate previously scheduled flight time.
For: Middle School Students ages 12-15 who are interested in aviation
When: June 27-29, 2022
Tuition: $715
Location: Embry-Riddle Aeronautical University - Prescott, 3700 Willow Creek Road, Prescott, AZ 86301
Tuition & Fees
Tuition includes supervised housing, on-campus meals, classroom instruction, books and materials. A limited amount of linens are available for purchase but students are requested to bring their own sheets/towels. More information to be provided in Enrollment packet. Camps require a non-refundable $30 registration fee
Application Process
After the registration is processed, a link will be sent detailing all pertinent information and requesting specific documentation.
Registration
Registration will be open mid-January 2022.
Summer Camps Updates
Fill out the form below to get up-to-date info on Summer Camps at Embry-Riddle.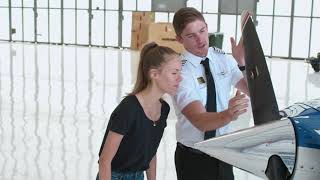 Summer Overnight Camps
Live on campus like Embry-Riddle students and explore career possibilities in flight, mechanical engineering, global security, or what it is like to be a NASA astronaut.
Embry-Riddle's overnight summer programs at the Daytona Beach Campus and Prescott Campus introduce the technology of today to the aviators, engineers, and astronauts of tomorrow.
Students live in on-campus dormitories — under the supervision of approved counselors — and share their initial experience of University living with other young people near their age.